From the Collection January 2017
Christmas Card from Benjamin Britten and Peter Pears, 1957
In celebration of Melbourne's upcoming Pride March I wanted to share a recent archives find with you. I stumbled upon this Christmas card while working on Grainger's archive late last year. I'd been keeping my eye out for Christmas related things (to share as a Christmas-themed Instagram post) but this one was a little bit special.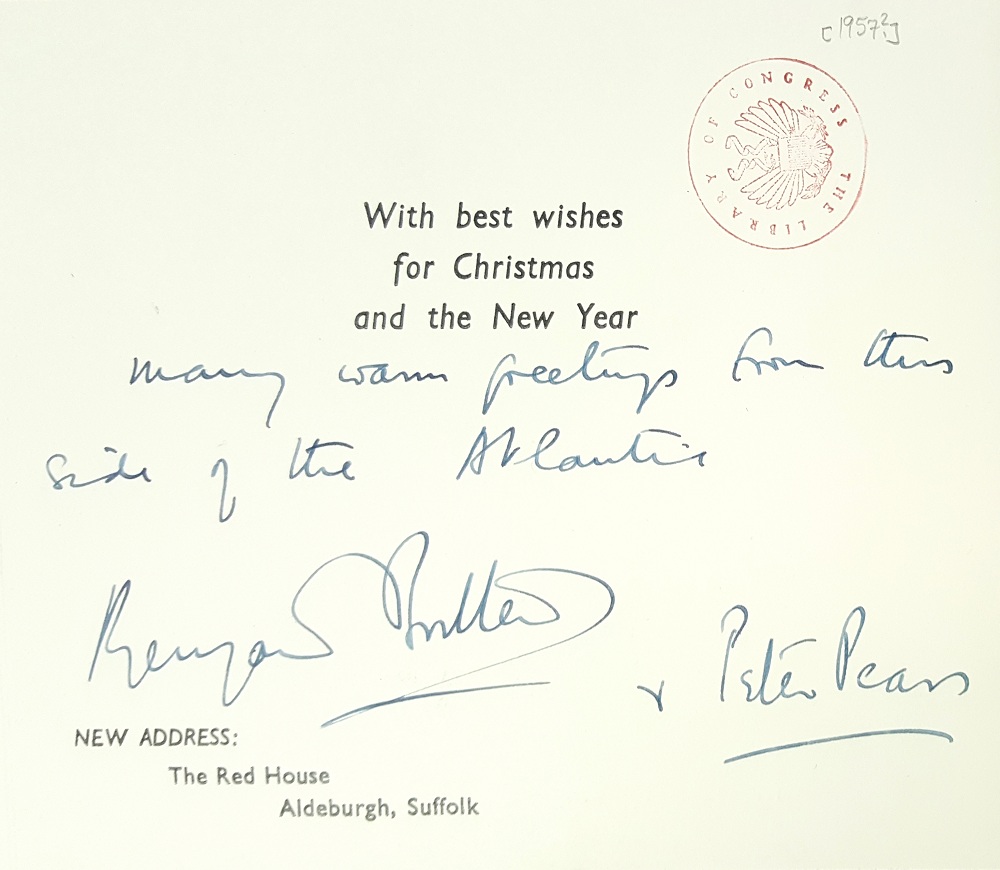 This card was sent to Percy and Ella from Benajmin Britten and Peter Pears in 1957 and features a sketch resembling Britten and Pears new home. Affectionately named "The Red House", the couple lived there together until Britten's death in 1976. The house is now a museum and research space dedicated to Britten and Pears.
Although the relationship between the couple was illegal until 1967, they made little effort to hide it from the world. With Grainger, as with many others, Britten and Pears were met with acceptance and respect. Upon Britten's death, the Queen sent Pears a personal letter of condolence!
- Jessica Keeffe, Client Services Officer, Grainger Museum
Image left: Christmas card from Britten and Pears, 1957. Printed image resembling "The Red House". Printed at The Pilkington Studio, England.
Image right: Inscription inside Christmas card from Britten and Pears, 1957.
More Information
Grainger Museum