Sounds Unheard: Bell Curve student performance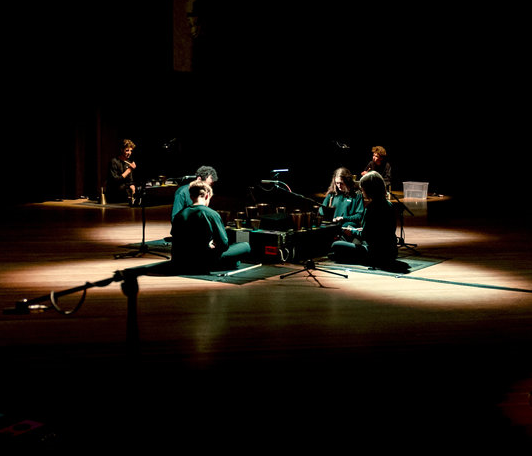 Grainger Museum
Gate 13, Royal Parade
Parkville
Map
More Information
Grainger Museum
As part of the How It Plays: Innovations in Percussion exhibition at the Grainger Museum, University of Melbourne, Victorian secondary students are invited to take part in an immersive and intimate performance of 'Bell Curve', showcasing Speak Percussion's innovative use of percussion instruments, new technology and creative approaches to site-specific performance.

Twelve young musicians will be spread throughout the museum, performing on Victoria's beautiful Federation Handbells. Through the use of click track technology and complex networked temporal relationships, they move seamlessly in and out of sync from stunningly complex rhythms to perfect unisons. A massed sound event unfolds across the performance space, a world revealed between the attacks and beating patterns of tuned bell resonance.

Over the course of a week the students will work closely with Speak's Artistic Associates Kaylie Melville and Tilman Robinson to learn this captivating new work and prepare for a public performance at the museum.
This free event forms part of the public programs for How it plays: Innovations in percussion, currently on display at the Grainger Museum. No bookings required.